A coffee with Stephen Attree
The legal industry has experienced a period of flux in recent years, all thanks to technological advances, an increasingly savvy client base and non-traditional alternatives appearing on the market. As such, MLP Law are challenging the way legal services are delivered. They realise it's no longer enough to be legally minded and technically excellent. Clients […]
By aleks
MLP Law
The legal industry has experienced a period of flux in recent years, all thanks to technological advances, an increasingly savvy client base and non-traditional alternatives appearing on the market.
As such, MLP Law are challenging the way legal services are delivered. They realise it's no longer enough to be legally minded and technically excellent. Clients need business advisors who can understand their business and work with them at each stage of their business journey. This new approach has already benefitted many of MLP Law's clients.
In this interview, Managing Partner, Stephen Attree, explains why MLP Law are different and what they are doing to ensure they stay one step ahead and how they are consistently looking to improve the service their clients receive.
How is the legal industry changing?
"As technology and communication methods are changing the way our clients do business is changing, technology is enabling and demanding that we work in different ways with our clients. Clients rightly expect professional advisers who are accessible, responsive and provide plain, straight forward advice.
This is why we created MLP Flex, a bespoke offering providing legal services to businesses and business owners on a retained, fixed agreed monthly fee. Doing away with hourly charges, as we understand that the needs of a business changes as it grows and evolves.
At MLP, our growth is coming from a number of different areas, though predominantly in linking our day to day work with clients to their longer term goals and objectives. Our approach means we connect and do more for existing clients. New clients that we engage with appreciate the different approach we take, which is based on building long term sustainable relationships."
What are MLP doing to change it?
"We take the time at the start of our relationships to understand clients longer term ambitions and goals. This enables us to set out a long term programme of support, covered under a tailored retainer model that works for the client. The benefits of MLP Flex are that it gives businesses certainty, by having lawyers at the end of the phone to support whatever immediate needs they may have, working to longer term goals, without having to worry about additional costs and charges. No nasty surprises.
We've invested in providing new services such as Building and Construction legal support and Business Immigration, having identified additional need from our clients in these areas. In addition our teams are growing across Dispute Resolution, Employment and HR, Corporate and Commercial and Private Client (wills, trusts and wealth planning)."
What is the feedback from business leaders?
"The flexibility of our MLP Flex model is very well received. Understandably some clients still utilise the one-off 'as you go' model though we're finding more and more businesses and business leaders are choosing MLP Flex as they benefit from the certainty provided.
MLP Flex clients tell us they value that they can simply pick up the phone and speak to a lawyer with relevant experience, without worrying about cost. This helps them to be better informed and supports quicker decision making, nipping potential issues in the bud quickly and effectively.
We believe that we'll never leave a client with a problem, we'll always offer a solution."
Is it really different?
"Yes, we believe it is. A truly client focussed approach – we don't just pay lip service to it, we practice and demonstrate the client is front and centre of everything we do. We've removed barriers between teams, as the client doesn't need to be, and isn't, interested in internal processes to monitor team and individual billings (that exist in every other law firm) – they want the right advice provided at the right time by the right people.
That's what a tailor made solution under MLP flex provides."
How does it work?
"From the first introductory meeting and throughout our relationship with the client, we're learning about them to understand what their medium and long term goals are. We work with clients to agree where they are currently on their journey to allow us to work with them to plan out the next steps. We have a range of proprietary tools that help us assess clients immediate, medium and long term needs – fully aligned with their goals.
We work with clients to keep them up to date, on a regular basis which helps keep their business on track. Using whichever methods they prefer – either our client portal, telephone, video calls, emails, meetings – we seek to deliver what is needed, when it is needed it and how they need it."
How do you believe the development of AI (Artificial Intelligence) will affect the legal services sector?
"Clients tell us that they want legal advice aligned to their business. That takes not only a good understanding of the company and its goals and issues but also sound commercial acumen of the legal team. Yes AI is changing and shaping the way some legal services are delivered but that won't replace real people providing proactive, relevant and easy to apply advice, people who can guide clients along the way is what helps businesses get on with their core competencies to reach their ambitions – and that's what MLP Flex does."
How does your recruitment process support your company vision?
"We invest significant time and resource into understanding the values of our people and how they relate to enabling superior service for our clients – MLP people are immersed in commerce, understanding the business environment our clients operate in. By approaching their work with enthusiasm, and the belief that they strive to provide the highest level of service (amazing their clients with speed of response, following through and doing what they promise to do) and, yes, they know their stuff of course!"
To find out more about MLP Flex and how it could benefit your business , get in touch with MLP Law today on 0161 926 9969 or email hello@mlplaw.co.uk you find out more about MLP Law and MLP Flex by visiting our website www.mlplaw.co.uk
About the expert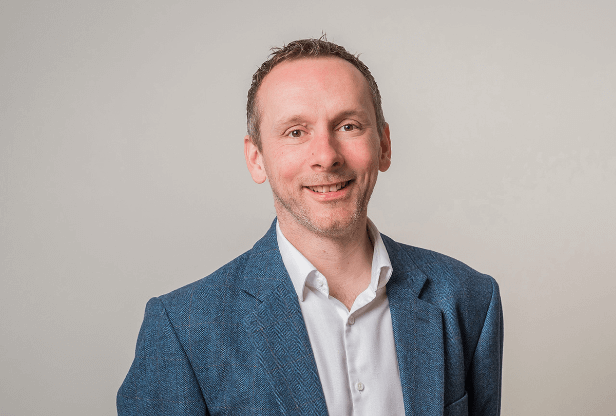 Stephen Attree
Managing Partner
Stephen is the Owner of MLP Law and leads our Commercial, IP and Dispute Resolution teams which provide advice on all aspects of the law relating to mergers, acquisitions, financing, re-structuring, complex commercial contracts, standard trading terms, share options, shareholder and partnership agreements, commercial dispute resolution, joint venture and partnering arrangements, IT and Technology law, Intellectual Property, EU and competition law, Brexit and GDPR.
Interested in working with Stephen?
Let's start by getting to know you and your business - either on the phone or in person. Complete the form below and we'll be in touch shortly.
This site is protected by reCAPTCHA and the Google Privacy Policy and Terms of Service apply.