Business as usual: Covid-19 and the effect on Probate and Estate Administration
Wills, Trusts & Probate
29th May 2020
Covid-19 is very much at the forefront of everyone's mind during these unprecedented times. MLP Law are advocates at ensuring our clients' needs are provided for, and whilst our offices may be temporarily closed to the public, we are still working hard to ensure that we adhere to these standards. With many law firms, banks […]
By aleks
MLP Law
Covid-19 is very much at the forefront of everyone's mind during these unprecedented times. MLP Law are advocates at ensuring our clients' needs are provided for, and whilst our offices may be temporarily closed to the public, we are still working hard to ensure that we adhere to these standards.
With many law firms, banks and building societies closed across the UK, many people have been left concerned on how to deal with the estate of their loved ones.
What is Probate?
Probate is a term commonly used to deal with the estate of someone who has died, and is used to describe the step taken.
If the person owned assets in their own name, including a property, it is often necessary to apply for a grant of representation. A grant of representation is the legal document which gives a person authority to deal with the deceased's property.
If the deceased left a Will, it will name someone that they have chosen to administer their estate, known as an executor. In this instance, if required, the executor will need to apply to the probate registry for a grant of probate to provide them with the authority to sell, transfer and deal with the deceased's assets.
If there is no Will left, the estate is distributed in accordance with the intestacy rules. The intestacy rules will say who is capable of applying to administer the estate. In this instance they would need to apply for a grant of administration. Again, the grant of administration provides the personal representative with the authority to sell, transfer and deal with the deceased's assets in the same way a grant of probate would.
Can I still get probate during lockdown?
Whilst HM Courts and Tribunal Service (HMCTS) have assured us that they are continuing to meet requirements to process applications, they have advised that since lockdown began they have seen a fall in applications by 50%. The fall in applications has been seen in both personal applications and solicitor applications.
HMCTS believe that the fall in applications are due to people being unable to obtain the information they require and solicitors unable to access offices to collect original Wills.
HMCTS have said that they are "fully aware" that the fall in applications during lockdown means there will be a surge in applications due to Covid-10 death as well as a demand from backdated applications which have not been dealt with during lockdown.
How can MLP help me?
Whilst our offices are temporarily closed at present, we are still offering all the same services as usual meaning that we are able to access original documents and send applications to the probate registry as normal.
Our specialist team are available to discuss your instructions and requirements with you over the telephone and via email. We are able to work with you to gather the information required regarding your loved one's estate and prepare the necessary paperwork to submit your application.
Once your paperwork has been approved, we can then send them to you by post for signing. When they have been correctly signed, the application can be submitted to the probate registry without any delay.
Given the changes in the Probate Registry's application process, both lay persons and professionals can use the online service to register the applications. The introduction of professional applications using their online system from the 18th May 2020, allows for a reduction on the practical difficulties faced during these unprecedented times.
The practical difficulties caused by Covid-19 have also been addressed by the probate registry by urgent procedural changes they have introduced to make the process easier. The probate registry has agreed that they will accept electronic signatures on statements of truth, in place of the usual wet ink signature required. As such, where it is not possible for individuals to sign a document in person or where this is likely to cause significant delays, we are able to prepare the paperwork for electronic signature.
Can you administer an estate during the coronavirus lock-down?
Although some services may be unavoidably delayed due to office closures, once you receive the grant of probate or grant of administration from the probate registry, you can deal with the account closures, sell the property, settle any outstanding liabilities and collect funds from the estate in one place.
Again, there may be practical difficulties in dealing with the estate administration but most institutions are adapting to the changes in current circumstances.
Our specialist team are dealing with these matters on a daily basis and are available to assist in any queries you may have in dealing with the estate administration in the correct manner.
Next Steps?
If you require assistance dealing with the estate of a loved one, particularly given the practical difficulties when dealing with Probate and Estate Administration during the global pandemic, please contact our Wills, Trust and Probate solicitors who would be happy to assist.
Our specialist team are dealing with these matters on a daily basis and have the experience to navigate their way through the challenges you may face. We would be happy to discuss the best way to do this, whilst following all the guidance and protocol on staying safe during the coronavirus.
Please contact either Jane Hunter on 0161 926 1542 janeh@mlplaw.co.uk or Samantha Kennedy on 0161 926 1514 samanthak@mlplaw.co.uk.
About the expert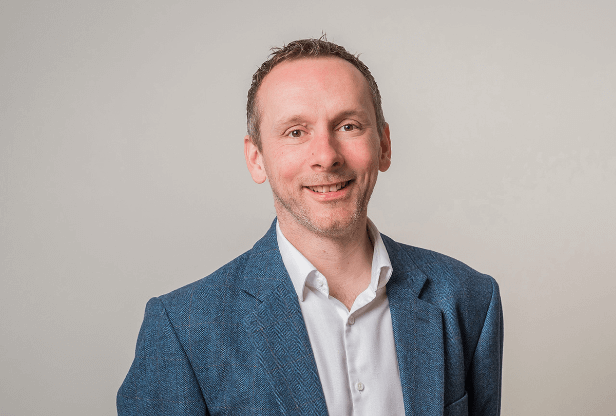 Stephen Attree
Managing Partner
Stephen is the Owner of MLP Law and leads our Commercial, IP and Dispute Resolution teams which provide advice on all aspects of the law relating to mergers, acquisitions, financing, re-structuring, complex commercial contracts, standard trading terms, share options, shareholder and partnership agreements, commercial dispute resolution, joint venture and partnering arrangements, IT and Technology law, Intellectual Property, EU and competition law, Brexit and GDPR.
Interested in working with Stephen?
Let's start by getting to know you and your business - either on the phone or in person. Complete the form below and we'll be in touch shortly.
This site is protected by reCAPTCHA and the Google Privacy Policy and Terms of Service apply.