Delays at the Probate Registry
Wills, Trusts & Probate
21st Oct 2020
Are delays at the Probate Registry all too familiar for probate practitioners? Delays at the Probate Registry first began in 2019 when a proposal to increase probate application fees caused an influx of applications, with practitioners fast-tracking their cases to submit their probate applications before the amendment of fees. In the Government's proposal, probate fees […]
By aleks
MLP Law
Are delays at the Probate Registry all too familiar for probate practitioners?
Delays at the Probate Registry first began in 2019 when a proposal to increase probate application fees caused an influx of applications, with practitioners fast-tracking their cases to submit their probate applications before the amendment of fees. In the Government's proposal, probate fees would rise with the value of the estate, for example, estates worth £500,000 to £1 million would pay a £2,500 probate fee, which is a significant increase from the current fixed probate fee of £155 for all estates. The Law Society actively campaigned against this proposal and in October 2019 the government scrapped its plan.
However, coinciding with the increase in probate applications, HM Courts & Tribunals Service closed 18 sub-registries as part of the government's £1 billion modernisation programme, which, unsurprisingly, caused further delays.
How has Coronavirus impacted the Probate Registry?
According to a report by the Independent newspaper 'Coronavirus has made it harder to clear this backlog because many probate registry offices have been not working at full capacity due to staff absences and remote working practices…If mistakes are then made by probate registries under pressure, such as getting the name of an executor and the value of an estate wrong on a grant, the estate cannot be distributed'1.
The delays at the Probate Registry are also having an impact on banks. In the past, banks would require a Grant of Probate for funds over £50,000 or less (dependant on the bank's policy); however, some banks are now releasing much larger amount of sums, up to £100,000, without requesting sight of the Grant of Probate.
HM Revenue & Customs and the Probate Registry have introduced new processes at the start of the Coronavirus pandemic to improve their services during these unprecedented times. Pre Coronavirus, all Inheritance Tax returns were stamped and returned either to the law firm acting or the Probate Registry where the probate application had been made. Since lockdown, HMRC introduced a new electronic process for dealing with the Inheritance Tax returns and they are now sent via e-mail to the Probate Registry. This new process is not without its flaws. Law firms are not being notified when an Inheritance Tax return has been sent to the Probate Registry and the Probate Registry are not allocating Inheritance Tax returns to the probate application correctly and, therefore, not progressing the application.
How has MLP Law responded to the Probate Registry delays?
Jane Hunter, Private client Partner at MLP Law said, "the team have been working extremely hard to continue to provide a first class service to our clients during the covid crisis. The delays experienced have been frustrating for all of us and our clients". James Kenny, one of our Paralegals in the Private client team at MLP Law has experienced the day to day delays with the Probate Registry, HMRC and Royal Mail. James told us, 'unfortunately, at present these significant delays have resulted in Grant of Probate/Grant of Letters of Administration application timescales being increased to at least around 2-3 months before a Grant is obtained from the Probate Registry to administer the deceased's estate. This timescale can however be longer in some instances.'
'There have also been issues with post being lost or misplaced when in transit to and from HMRC's Inheritance Tax department and the Probate Registry. On multiple occasions, we have had to resend documentation to them or request further copies of documentation to be sent to us.'
The Probate Registry helpline advises that it is currently taking at least 8 weeks to progress Probate applications and requests probate practitioners do not get in touch until this time period has lapsed. At MLP Law, once this time period has passed, we are actively chasing the Probate Registry on a weekly basis to ensure our client's matters are progressed.
A bereavement is a very stressful and emotional time for family and friends of the person who has passed and our aim at MLP Law is to take on any unnecessary stress and help our client's manage their loved one's affairs.
About the expert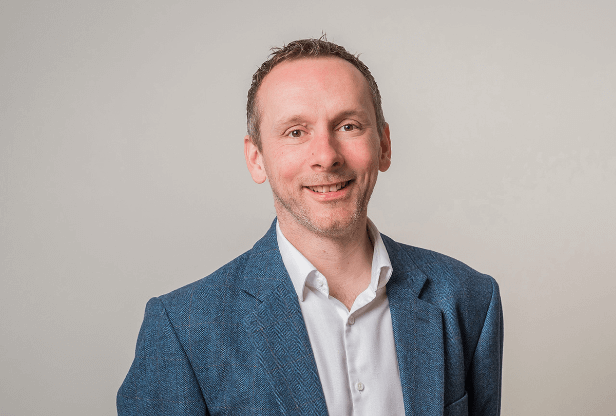 Stephen Attree
Managing Partner
Stephen is the Owner of MLP Law and leads our Commercial, IP and Dispute Resolution teams which provide advice on all aspects of the law relating to mergers, acquisitions, financing, re-structuring, complex commercial contracts, standard trading terms, share options, shareholder and partnership agreements, commercial dispute resolution, joint venture and partnering arrangements, IT and Technology law, Intellectual Property, EU and competition law, Brexit and GDPR.
Interested in working with Stephen?
Let's start by getting to know you and your business - either on the phone or in person. Complete the form below and we'll be in touch shortly.
This site is protected by reCAPTCHA and the Google Privacy Policy and Terms of Service apply.