Proactive vs Reactive: use your time wisely
The Telegraph has reported that one of the major ways businesses waste time is by failing to outsource. They report that: 'Every company likes to think that it's good at everything, and there's a natural desire to keep everything in-house. This is not a good way of working, and a failure to outsource can cost […]
By aleks
MLP Law
The Telegraph has reported that one of the major ways businesses waste time is by failing to outsource. They report that:
'Every company likes to think that it's good at everything, and there's a natural desire to keep everything in-house. This is not a good way of working, and a failure to outsource can cost your business in time, money and expertise. With the right partners, you can outsource parts of your business to experts in that area, reducing cost and making your business work faster'.
Outsourcing legal work is one way that senior managers and business owners can save time, money and stress. Why not outsource to experts?
When it comes to protecting yourself and your business, there is no time to waste time!
Senior managers and business owners spend a lot of time worrying about things that they don't need to worry about. There are, naturally, certain things that need their attention and constant support but there are other things that can be handled by different people for peace of mind and to eliminate some of the stress that these roles carry.
It's all about planning ahead.
A company can create a proactive growth plan to ensure they have solid foundations in place on which to build and maintain a successful business.
Reactive legal services are designed solely to resolve issues as they arise. It is important to think about both sides of the coin. There will be some needs that arise unexpectedly and therefore need to be dealt with as and when however, there are a lot of situations that a business can be thinking about in advance and approach proactively.
It is a popular misconception that by only engaging legal services as and when required, this is a more cost effective solution, however, this is not the case and approaching your legal services provider in this way will cost more over time.
A proactive approach to legal services allows a long-term relationship with your legal provider and actively protects and improves the business as a result. This adds value to the business and mitigates against issues before they can arise.
Decisions, Decisions, Decisions…
Business owners and key decision makers within organisations need to make the best choice for the business. It is important to consider whether monthly costs for a future proof and fail safe legal services solution is better value than the ultimate cost of a law suit on your desk, and the loss of trust and customer relationships or ultimately, the loss of the business.
A proactive legal retainer is the best option for most businesses. Whilst the annual cost of this may seem higher than if you contacted a solicitor only when issues arise, long-term this option will add value, mitigate against potentially costly issues and give senior managers and business owners the peace of mind they need to do what they do best and keep growing the business.
How can we help?
MLP Flex gives you access to all of our specialist teams who get to know your business journey and work with you long-term and proactively. MLP Flex enables you to budget over a period of 12 months for your legal requirements and is based on a set number of hours, at a significantly reduced hourly rate and is paid monthly. This enables our clients to access the support they need without having to agree separate fees each time advice is needed whilst spreading the cost.
For more information on MLP Flex, changing the way you access legal services and what to do, or if you would like any further information, our team would be happy to discuss with you further. Please contact us on 0161 926 1551 or by email at lucyc@mlplaw.co.uk to arrange the best time for you.
About the expert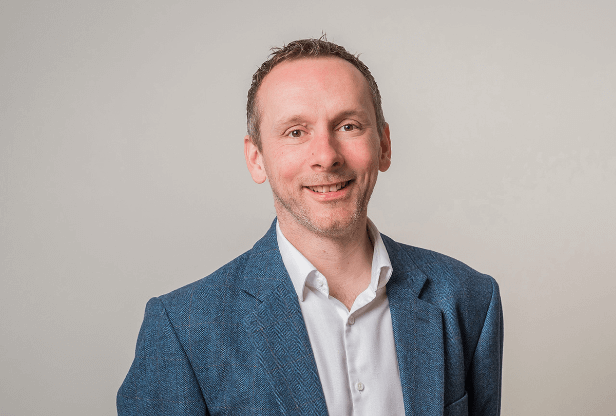 Stephen Attree
Managing Partner
Stephen is the Owner of MLP Law and leads our Commercial, IP and Dispute Resolution teams which provide advice on all aspects of the law relating to mergers, acquisitions, financing, re-structuring, complex commercial contracts, standard trading terms, share options, shareholder and partnership agreements, commercial dispute resolution, joint venture and partnering arrangements, IT and Technology law, Intellectual Property, EU and competition law, Brexit and GDPR.
Interested in working with Stephen?
Let's start by getting to know you and your business - either on the phone or in person. Complete the form below and we'll be in touch shortly.
This site is protected by reCAPTCHA and the Google Privacy Policy and Terms of Service apply.