The Court of Protection
Wills, Trusts & Probate
18th Aug 2018
The Court of Protection frequently appears in the media, often making decisions of paramount importance for the most vulnerable in society who lack the capacity to make their own decisions in relation to their finances and welfare. Recent examples of the variety of decisions which the Court can make includes authorising the use of invasive […]
By aleks
MLP Law
The Court of Protection frequently appears in the media, often making decisions of paramount importance for the most vulnerable in society who lack the capacity to make their own decisions in relation to their finances and welfare.
Recent examples of the variety of decisions which the Court can make includes authorising the use of invasive diagnostic tests to be carried out on Sergei and Yulia Skripal whilst unconscious; the removal of life sustaining medical treatment for a dementia patient; and the discharge of a family member as an attorney for gifting themselves large amounts of money from the incapacitated person's funds.
There are a wide variety of decisions which the Court can make, with one of the most common being to approve the appointment of a deputy to make decisions on behalf of someone else. A deputy can be appointed to make decisions about either property and financial affairs and/or health and welfare. This blog focuses on the most common application to the Court of Protection, which is the appointment of a deputy for property and affairs. The most recent statistics show that in 2017 there were over 15,000 property and affairs deputies appointed, and these applications constituted 40% of all applications made to the Court. [1]
Court of Protection deputy applications (Property & Finances)
The most common scenario these days (particularly with an ageing population and increasing incidences of illnesses such as dementia which affect capacity) involves an elderly person losing mental capacity without having previously made an Enduring or Lasting Power of Attorney. This becomes a significant problem as there is no way of accessing the elderly person's funds in order to pay for living expenses or the costs of care.
The only way in which finances can be accessed in this situation is to ask the Court of Protection to appoint a third party (or parties) as a deputy. This could be a trusted family member, friend or even a professional such as a solicitor or accountant. If there is no suitable candidate, or the person does not have sufficient funds to cover the costs of a professional deputy, then the Local Authority can act as a deputy of last resort. Once a Court order has been made to appoint a deputy, then the person's finances can be accessed and financial decisions made on their behalf such as the payment of bills, the sale of property or the investment of savings.
The process of applying for a deputyship order is usually fairly straightforward, unless there is any element of dispute. The first step is to obtain evidence from a suitably qualified person such as a GP or Social Worker that the person in question does lack capacity. This requires the completion of a formal capacity assessment.
Once this has been completed the Court requires a number of documents to be filed providing a full picture of the person's circumstances. The Court also requires other people to be notified of the application in order to ensure that there is an opportunity for any interested parties to object if they do not think the application is in the person's best interests. Then, if the Court has no further concerns, it may make the final order appointing the deputy, who will continue to be supervised on an annual basis by the Office of the Public Guardian.
How can we help with Court of Protection matters?
If you wish to make an application to be appointed as a deputy it can be of considerable assistance to take advice, or even to appoint us to make the application on your behalf. As a lay person it can be difficult to understand what steps have to be taken and which evidence should be produced to a Court. We are experts in Court of Protection applications, and can help you navigate the Court procedure, leaving you reassured that the application has been dealt with correctly.
We can also act as Court appointed professional deputies in the event that there is no willing friend or family member available. As professional deputies we are expected to demonstrate a higher degree of care or skill than those acting in a lay capacity, and have to adhere to rigid professional standards, rules and ethics.
Contact us:
For more information or advice on any Court of Protection matters, please contact Kerry Blackhurst on 0161 926 1533 for a discussion based on your own personal circumstances.
[1] https://assets.publishing.service.gov.uk/government/uploads/system/uploads/attachment_data/file/695363/family-court-stats-oct-dec-2017.pdf
About the expert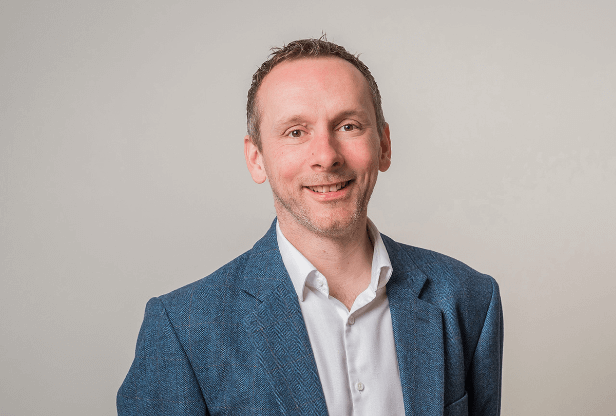 Stephen Attree
Managing Partner
Stephen is the Owner of MLP Law and leads our Commercial, IP and Dispute Resolution teams which provide advice on all aspects of the law relating to mergers, acquisitions, financing, re-structuring, complex commercial contracts, standard trading terms, share options, shareholder and partnership agreements, commercial dispute resolution, joint venture and partnering arrangements, IT and Technology law, Intellectual Property, EU and competition law, Brexit and GDPR.
Interested in working with Stephen?
Let's start by getting to know you and your business - either on the phone or in person. Complete the form below and we'll be in touch shortly.
This site is protected by reCAPTCHA and the Google Privacy Policy and Terms of Service apply.