The Importance of Health and Welfare Lasting Powers of Attorney
Wills, Trusts & Probate
27th Jun 2018
A Lasting Power of Attorney (LPA) is a legal document that allows any individual to choose a trusted friend, relative or professional to act on their behalf as an attorney to make decisions about important matters if the individual loses capacity. There are two different types of LPA; one for Health and Welfare matters, and […]
By aleks
MLP Law
A Lasting Power of Attorney (LPA) is a legal document that allows any individual to choose a trusted friend, relative or professional to act on their behalf as an attorney to make decisions about important matters if the individual loses capacity. There are two different types of LPA; one for Health and Welfare matters, and one for Property and Financial Affairs. It is really important for everyone to think about having both types of LPAs.
The practical benefits of having an LPA for Property and Financial Affairs are that it gives greater flexibility for your attorneys to set up direct debits to pay bills, manage bank accounts, deal with investments or deal with the paperwork associated with the sale of a property. Lots of people initially feel cautious about signing an LPA for Property and Financial Affairs, but the attorney will only be able to deal with the finances if they have clear instructions from you or if a doctor says you lack capacity.
LPAs for Health and Welfare are equally as important, if not more so. People often think that your next of kin have the right to make decisions about your Health and Welfare, but this is not the case. Your attorneys are the only people with the legal right to make decisions about your Health and Welfare and, in the absence of an LPA for Health and Welfare, Doctors will be able to make overriding decisions that your family may not agree are in your best interests
You must have an LPA appointing your husband, wife, civil partner, children or other family members as attorneys to ensure that they can carry out your wishes in relation to Health and Welfare matters if you ever lose capacity. This will cover a wide range of decisions including what medical treatment you receive, who looks after you, whether you move into a care home and even more day to day matters such as what you eat or wear.
The LPA for Health and Welfare also includes a specific instruction relating to life sustaining treatment. It is very important to think about this because the Court of Protection has recently ruled that Doctors do not require legal permission to end care for patients in a permanent vegetative state. This means that if doctors believe that it is in the individual's best interests to stop care (including removal of food and drink), and if there is no attorney appointed, then Doctors could withdraw treatment without consulting with the Court even if that is not what your family would want to happen for you.
Doctors and Nurses are faced with people lacking capacity on a daily basis. It has become increasingly difficult for them to check every decision relating to Health and Welfare with family members. This is may be due to lack of time, resources, urgency or if there are complex family relationships. Doctors and Nurses will therefore be able to make decisions without checking with family members (including spouses) about Health and Welfare. It is therefore essential that you have an LPA in place appointing your next of kin as attorneys for Health and Welfare to ensure that they carry out your wishes if you ever lose capacity.
About the expert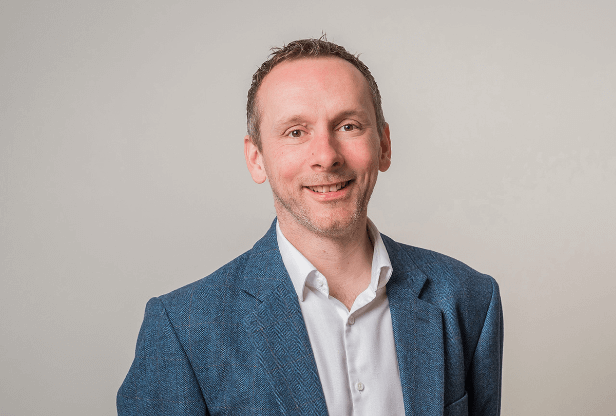 Stephen Attree
Managing Partner
Stephen is the Owner of MLP Law and leads our Commercial, IP and Dispute Resolution teams which provide advice on all aspects of the law relating to mergers, acquisitions, financing, re-structuring, complex commercial contracts, standard trading terms, share options, shareholder and partnership agreements, commercial dispute resolution, joint venture and partnering arrangements, IT and Technology law, Intellectual Property, EU and competition law, Brexit and GDPR.
Interested in working with Stephen?
Let's start by getting to know you and your business - either on the phone or in person. Complete the form below and we'll be in touch shortly.
This site is protected by reCAPTCHA and the Google Privacy Policy and Terms of Service apply.