Top 7 tips for international students wanting to work in the UK
Business Immigration Law
25th Jul 2018
Many international students at UK universities will be keen to continue their lives in the city or town in which they have spent years studying. The UK's visa system can be strict and difficult to navigate, which is not helped by the fact it is politically charged. Students who are keen to remain in the […]
By aleks
MLP Law
Many international students at UK universities will be keen to continue their lives in the city or town in which they have spent years studying. The UK's visa system can be strict and difficult to navigate, which is not helped by the fact it is politically charged.
Students who are keen to remain in the UK should familiarise themselves with the various visa options early, rather than focus on job hunting once their studies are over. One way of acquiring a visa for working in the UK is switching from Tier 4 to Tier 2. It is necessary to be aware that there is more than one type of visa that could be suitable for your purposes however, this blog focuses on Tier 4 graduates switching to Tier 2 from inside the UK.
1. Do your research on the Points Based System – for a Tier 2 visa you need to score 70 points through the following:
Certificate of Sponsorship – 30
Salary – 20
English Language – 10
Maintenance – 10
You should make sure you understand how you score the points in each category so you can make sure you are prepared when the time comes to make an application.
2. Know the employers who are already able to sponsor Tier 2 workers
All employers who hold a Tier 2 sponsor licence are on the Government's register here: https://www.gov.uk/government/publications/register-of-licensed-sponsors-workers
You could search the document for a specific employer or search for a specific location and see what companies in that area are sponsors.
3. Understand the requirements for a Certificate of Sponsorship
An employer can only assign a certificate of sponsorship where the job on offer is considered skilled enough and will be paid at, or above the minimum salary set by the Government. To check if your desired job will be skilled enough you should review Appendix J; jobs at RQF level 6 or above are the only ones which can be sponsored for Tier 2. The stipulated minimum salary is at least £20,800 for students switching to a Tier 2 visa, but you should check the thresholds for the job in question as this may be higher. You can familiarise yourself with the job descriptions and salaries here:https://www.gov.ik/guidance/immigaration-rules/immigration-rules-appendix-j-codes-of-practice-for-skilled-work
4. Consider sectors which regularly hire international graduates:
The most common professions for Tier 2 jobs after graduation are:
Accounting, Consulting & Professional Services
Banking, Finance & Insurance
Engineering & Tech
Info & Communications
Healthcare
Professional, Scientific & Technical
Education
5. Weigh up your route to work options:
1) Graduate schemes
Pros: Run by large organisations likely to be on the sponsor register and likely to be accommodating to Tier 2 applicants.
Cons: Competitive process with early deadlines.
2) Individual graduate level roles
Pros: Greater flexibility.
Cons: Less likely to have a certificate of sponsorship, may be more hesitant to apply to be on the register, don't hire many graduates each year and may not provide a minimum salary suitable for Tier 2.
6. Use your Tier 4 visa for work to gain experience during your studies
Generally, Tier 4 students are allowed to work 20 hours a week during term time and full time during vacation periods. You can therefore use this time to do part time work with employers to gain experience and build relationships with managers who are responsible for graduate recruitment.
7. Be aware of the alternative options:
If you are a budding entrepreneur or merely looking for temporary work within the UK then Tier 1 or Tier 5 could be a more appropriate visa option. Tier 1 visa categories are for individuals who are setting up a business or investing in the UK, or individuals who are exceptionally talented. Tier 5 categories are for short term work placements for 1 or 2 years, predominantly to gain work experience.
Given Brexit, the future of the Points Based System is uncertain however, at least for now, Tier 2 provides a valuable route for international students accessing employment in the UK.
If you want more information about the contents of this blog, please contact our business immigration specialist Charlotte Ashton 0161 926 1592 or email charlottea@mlplaw.co.uk.
About the expert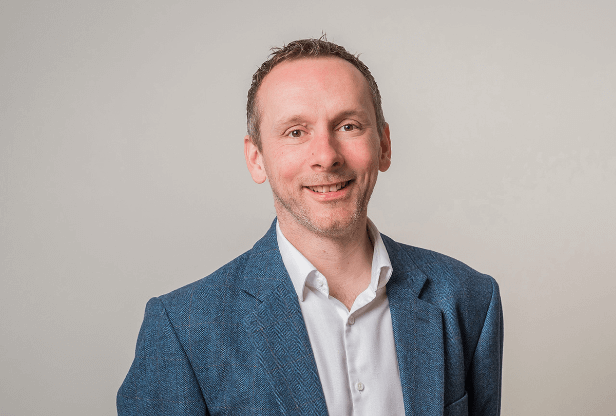 Stephen Attree
Managing Partner
Stephen is the Owner of MLP Law and leads our Commercial, IP and Dispute Resolution teams which provide advice on all aspects of the law relating to mergers, acquisitions, financing, re-structuring, complex commercial contracts, standard trading terms, share options, shareholder and partnership agreements, commercial dispute resolution, joint venture and partnering arrangements, IT and Technology law, Intellectual Property, EU and competition law, Brexit and GDPR.
Interested in working with Stephen?
Let's start by getting to know you and your business - either on the phone or in person. Complete the form below and we'll be in touch shortly.
This site is protected by reCAPTCHA and the Google Privacy Policy and Terms of Service apply.