Twitter Q&A
Business Immigration Law
23rd Aug 2018
For the last two weeks, our MLP business immigration specialist has taken part in a weekly Twitter Q&A session hosted by @T2VisaJobs on a Thursday. Aimed at international students and graduates, the sessions allowed/allow participants to ask questions about how the visa system works when individuals want to stay in the UK, to work, after […]
By aleks
MLP Law
For the last two weeks, our MLP business immigration specialist has taken part in a weekly Twitter Q&A session hosted by @T2VisaJobs on a Thursday.
Aimed at international students and graduates, the sessions allowed/allow participants to ask questions about how the visa system works when individuals want to stay in the UK, to work, after graduation.
The round-up of the two Q&A sessions can be found here:
https://twitter.com/T2VisaJobs/status/1028731612987645952 and here: https://twitter.com/T2VisaJobs/status/1030475492774891520
The main theme from the sessions appears to be that there is still a lot of confusion around what routes are available, and how they operate.
So, what can you do?…
When considering options for the end of a Tier 4 visa, you should ask yourself the following questions:
Can I switch in-country into the new category?
Do I have to meet a minimum salary threshold?
Will my sponsor be an employer or a third party?
How long do I want to stay in the UK?
Will the new visa allow me to switch into another route at any point?
Knowing the different rules for each visa type can be tricky, as can weighing these up against personal circumstances – that's where speaking to an expert can help you to get it right. By discussing your own personal circumstances with someone who understands the system, you can really hone down your options and spend your time more efficiently, allowing you to follow the path that suits you best, without going off track.
If your preferred option is a Tier 2 visa, you should follow @T2VisaJobs to stay alerted to the latest openings with sponsors. Another tip is to look at the register of sponsors to see if there are any employers local to you that already hold a licence. The list is updated regularly and is available here: https://www.gov.uk/government/publications/register-of-licensed-sponsors-workers.
Using the time allowed for work on your Tier 4 visa can also be extremely helpful in gaining work experience and building a network of contacts who may be able to help you or employ you, later on.
How Can we help?
At MLP we offer an initial 1-hour consultation to help you understand your options and plan for the future in the best way you can. We can offer this at a discounted rate compared to our usual hourly rates and, should you need any further assistance, we can provide you with quotes for advice that is tailored to your individual needs.
If you would like any further information please contact Charlotte Ashton, Head of Business Immigration at MLP Law – charlottea@mlplaw.co.uk
About the expert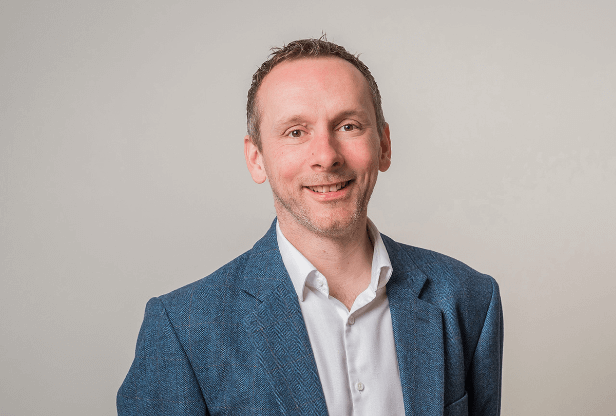 Stephen Attree
Managing Partner
Stephen is the Owner of MLP Law and leads our Commercial, IP and Dispute Resolution teams which provide advice on all aspects of the law relating to mergers, acquisitions, financing, re-structuring, complex commercial contracts, standard trading terms, share options, shareholder and partnership agreements, commercial dispute resolution, joint venture and partnering arrangements, IT and Technology law, Intellectual Property, EU and competition law, Brexit and GDPR.
Interested in working with Stephen?
Let's start by getting to know you and your business - either on the phone or in person. Complete the form below and we'll be in touch shortly.
This site is protected by reCAPTCHA and the Google Privacy Policy and Terms of Service apply.