Are vegans protected from discrimination?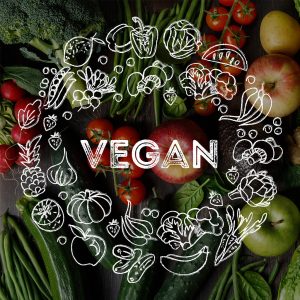 In April 2018, the Guardian published an article about the "unstoppable rise of veganism", highlighting the increasing popularity of following a vegan lifestyle. As the popularity of veganism grows, it is becoming increasingly important to recognise the rights individuals have in relation to their lifestyles and beliefs. For employers, this includes considering where these rights interact with protections all employees have under the Equality Act 2010 (EqA).
The key question then is whether vegans are protected from discrimination.
If we look at the legislation, the EqA includes protection from discrimination in relation to 9 "protected characteristics". The list is wide ranging (age; disability; gender reassignment; marriage or civil partnership; pregnancy and maternity; race; religion or belief; sex; and sexual orientation) but crucially does not specifically include veganism.
However, just because veganism is not a protected characteristic in its own right under the EqA does not mean it is not capable of being something which is protected from discrimination. This is because the protected characteristic of "religion or belief" has been construed relatively widely by the Employment Tribunal to include any belief which:
is genuinely held;
is a belief, rather than just an opinion or viewpoint based on the present state of information available
is a belief as to a weighty and substantial aspect of human life and behavior.
has a certain level of cogency, seriousness, cohesion and importance.
is worthy of respect in a democratic society, is not incompatible with human dignity and is not in conflict with the fundamental rights of others; and
has a "similar status or cogency to a religious belief".
In the past, the courts have determined that environmentalism and a belief in climate change, opposition to fox hunting and spiritualism were all capable of failing within the definition of religion or belief for the purposes of the EqA.
It is therefore entirely feasible that veganism would fall within the definition of belief in this context and, while there is currently no reported case specifically finding that veganism is a belief which is protected from discrimination, it is surely only a matter of time. In fact, it has been reported that last year the Central and North West London NHS Foundation Trust changed a job advertisement which was alleged to have discriminated against vegan applications, following pressure from The Vegan Society and The International Vegan Rights Alliance (IVRA).
 All of this means that a good employer will be mindful of the rights of vegans in the workplace, for example in relation to catering arrangements at work meetings or social events, or in relation to the provision of facilities for making hot drinks. Failure to do so could feasibly result in internal complaints, if not Employment Tribunal claims.
For more information, please contact our employment team on 0161 926 9969 or by email at employment@mlplaw.co.uk.