TRADING TERMS – SIMPLE STEPS TO AVOID TRAPS FOR THE UNWARY
Corporate & Commercial Law
28th Jul 2020
How long has it been since you last reviewed your Terms & Conditions of supply of goods or services? Do you even have a set of terms? Are you using them effectively? Could they leave your business wide open to dispute? Terms & Conditions are generally the basis of a binding contract between you and your […]
By aleks
MLP Law
How long has it been since you last reviewed your Terms & Conditions of supply of goods or services?
Do you even have a set of terms?
Are you using them effectively?
Could they leave your business wide open to dispute?
Terms & Conditions are generally the basis of a binding contract between you and your customer. Getting them right is crucial for your business.
Top Tips for Terms and Conditions
Here are our top tips for making sure your terms and conditions are working for your business.
For a business' standard terms and conditions to be binding on its customers, they need to be incorporated into the contract between the parties. If terms are not properly incorporated, then the law, or even your customer's terms of purchase, may prevail and impose a greater liability on the business. You must be able to establish that they were agreed by the customer before the contract was entered into. The easiest way to achieve this is for both parties to sign the terms and conditions, however that often does not happen.
The next best alternative is to bring your standard terms and conditions to the attention of customers at the earliest possible opportunity whilst you are negotiating the terms of the contract. This can best be achieved by included them in all documents in your paper trail – for example, such as on brochures and catalogues and on your website, on quotations, on purchase orders, on order acknowledgements and on delivery notes. This can be particularly helpful with repeat customers as it can establish a course of dealing.
Printing terms on the back of an invoice alone will generally be ineffective incorporation of those terms as the contract will have been formed before the invoice is generated. New contract terms therefore cannot be introduced after the contract has been formed and accepted, other than by the agreement of both parties.
Keep records on how your terms were brought to the attention of each customer. When you introduce new terms, let your customers know that they will apply to all future orders.
Train your sales staff on the content of the terms and, if they are allowed to agree any variations to those terms, ensure there is a set policy in place for them to follow. Also make sure your sales team do not make inaccurate or unsustainable statements about your goods or services – they could be held to be incorporated into the contract in the event of a dispute.
Critically review your last few months of orders – have there been any particular issues? Do you have an issue with debtors? Do the same clauses always cause a debate with customers? If so, your terms may benefit from being updated to ensure that they reflect your current business practices and any changes in the law.
Consider how you have protected yourself if you are unable to provide the goods or services due to events which are outside of your control, such as flooding, fire acts of God, or – perhaps most relevant in 2020, a global pandemic. Consider the effect of a force majeure event and the steps that need to be taken to reduce or eradicate any loss.
Also consider what rights you have if your customer cannot pay or enters insolvency, which many of our clients are currently having to deal with as a result of Covid-19.
Consider how you will resolve matters in the event of a disagreement. It will be likely that you are in an ongoing relationship with your customer and that court proceedings are not likely to be the best solution from both a commercial and a financial perspective. You should try and provide a dispute resolution process which is managed amicably between you and your customer in the first instance, failing which more formal proceedings may need to be considered.
Have you considered your termination rights? Consider whether the contract should last for a specific period or whether it should be open-ended and subject to termination on reasonable notice.
Do you provide sensitive confidential information to your customers, and is non-disclosure clause required? You may need to limit disclosure to an identifiable list of people, permit disclosure only to courts or regulatory bodies, limit the number of copies that can be taken and specify what happens to the confidential information if the agreement is terminated.
You will likely own various intellectual property rights (IP). You will need to protect these rights to ensure that the ownership remains with you always. You will need to understand how exactly your IP is used throughout the engagement with your customer. It should be made clear that all IP is owned by you. You may also wish to licence some IP to your customer if appropriate to do so.
Consider both you and your customers' obligations under the GDPR. If either party processes personal data of the other, you need to include a clause which sets each party's responsibility under the GDPR. Remember, failure to comply with this can result in hefty fines, so it is crucial to be compliant.
Are your terms in line with those of your competitors?
If you supply consumers as opposed to businesses, have your terms been updated so that they comply with the Consumer Rights Act 2015 which came into force on 1 October 2015?
In light of the above therefore, are your current terms currently fit for purpose for your business, or are they outdated and unsuitable for your ongoing use? Are you, without realizing, putting you and your business at risk of being exposed to some of the pitfalls outlined above?
If you think this is the case, or even if you would like more advice as to how you can use your terms, please contact Stephen Attree from our Commercial and IP team on 0161 926 1524 or stephena@mlplaw.co.uk to receive expert legal advice for your business.
About the expert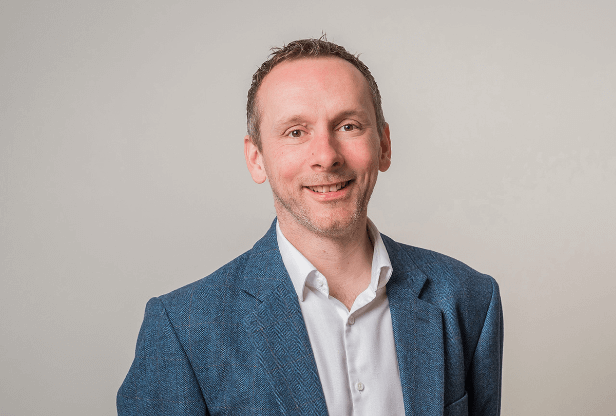 Stephen Attree
Managing Partner
Stephen is the Owner of MLP Law and leads our Commercial, IP and Dispute Resolution teams which provide advice on all aspects of the law relating to mergers, acquisitions, financing, re-structuring, complex commercial contracts, standard trading terms, share options, shareholder and partnership agreements, commercial dispute resolution, joint venture and partnering arrangements, IT and Technology law, Intellectual Property, EU and competition law, Brexit and GDPR.
Interested in working with Stephen?
Let's start by getting to know you and your business - either on the phone or in person. Complete the form below and we'll be in touch shortly.
This site is protected by reCAPTCHA and the Google Privacy Policy and Terms of Service apply.