'It's… Rebekah Vardy's account'
Business Disputes
13th Jul 2020
The UK tabloids went into overdrive last year following very public falling out between WAGs Coleen Rooney (CR) and Rebekah Vardy (RV) back in 2019, respectively, the wives of footballers Wayne Rooney and Jamie Vardy. The falling out sparked numerous internet memes, but also raised two key legal issues: (1) Libel; and (2) breach of […]
By aleks
MLP Law
The UK tabloids went into overdrive last year following very public falling out between WAGs Coleen Rooney (CR) and Rebekah Vardy (RV) back in 2019, respectively, the wives of footballers Wayne Rooney and Jamie Vardy. The falling out sparked numerous internet memes, but also raised two key legal issues: (1) Libel; and (2) breach of Confidence. We will discuss the latter.
Background
By way of recap, CR had noticed that various stories about her were being leaked to The Sun, which had originated from her 'private' Instagram account story. She had her suspicions that it was RV, but had no definite proof. She therefore decided to hide all her followers from viewing her story – except RV. Her suspicions were proven correct, as a story which only RV had been able to view eventually ended up in The Sun.
In response, CR publically shamed RV on Twitter, explaining the background and the steps she took to prove it was RV, and finally concluding with the infamous line: "it's … Rebekah Vardy's account".
We assume CR obtained legal advice before posting the tweet, and was advised to state it came from RV's account, not from RV herself, to try and lessen the risk of a defamation claim being brought by RV (it is often the case that celebrities allow others to access and manage their social media accounts).
Nevertheless, RV has filed a lawsuit against CR and is suing her for libel and defamation. CR initially indicated that she was going to counter-sue RV for breach of privacy. However, we understand she has dropped these plans, stating that it was in 'bad taste'.
Breach of confidence
Should CR have proceeded to counter-sue, it's hard to say whether she would have been successful or not, as these types of claims tend to fall on their facts.
Over the years, the courts have developed the 'law of confidence' to protect individuals against breaches of their privacy. Let's look at what elements there must be established to successfully bring a breach of confidence claim
Firstly, the information must have the "necessary quality of confidence";
Secondly, this information must have been communicated in a way which would impose an obligation of confidence; and
The information must be used in a way which is detrimental to the owner of such information.
Taking each of these in turn:
CR stated that "There has been so much information given to them [the Sun] about me, my friends, and my family – all without my permission or knowledge". We all have a right to respect for our family and private life under Article 8 of the Human Rights Act 1998. On the face of it therefore, we could reasonably conclude that as the information relation to her and her family, the leaked information did have the required quality of confidence.
By sharing the information on her private Instagram account, which (1) uses an alternative name; and (2) was only visible to her approved and 'trusted' audience, CR clearly had the intention to keep all information shared on this account, private. It raises some crucial questions though: How private is the content you post online? What rights do you have after posting content online? Does this content meet the required obligation of 'confidence'?
Just because it is private on Instagram, does not make it private in the eyes of the law. However, our view is CR's content does meet the obligation of confidence. As noted, CR clearly intended to keep the content private, and, with the stringent steps she took to protect her privacy, she took all reasonable steps to protect her privacy.
Was the information used in a way that as detrimental to CR? We think so. Clearly, the information was private to her and she clearly did not want it being publicised online. As to how detrimental it actually is, will rest on the facts.
Views
Given that CR dropped the breach of privacy claim against RV, we will not know how this particular set of facts would have been viewed by a judge. However, we assume that a judge would have agreed that the requirements to establish a breach of confidence have been met. However, an important lesson to take away from this, is that setting your social media accounts to private, doesn't necessarily equal privacy. Be aware of what you post online and consider the possibility it could fall into the wrong hands.
About the expert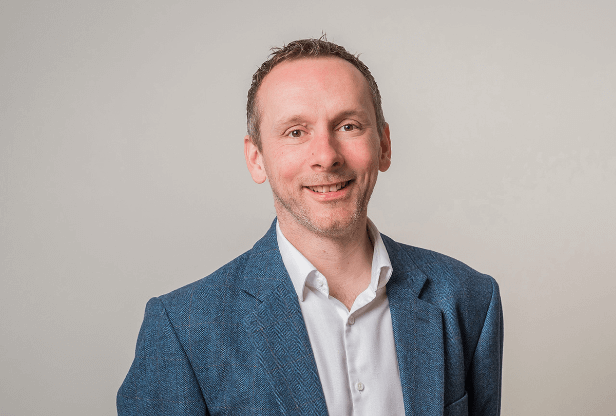 Stephen Attree
Managing Partner
Stephen is the Owner of MLP Law and leads our Commercial, IP and Dispute Resolution teams which provide advice on all aspects of the law relating to mergers, acquisitions, financing, re-structuring, complex commercial contracts, standard trading terms, share options, shareholder and partnership agreements, commercial dispute resolution, joint venture and partnering arrangements, IT and Technology law, Intellectual Property, EU and competition law, Brexit and GDPR.
Interested in working with Stephen?
Let's start by getting to know you and your business - either on the phone or in person. Complete the form below and we'll be in touch shortly.
This site is protected by reCAPTCHA and the Google Privacy Policy and Terms of Service apply.