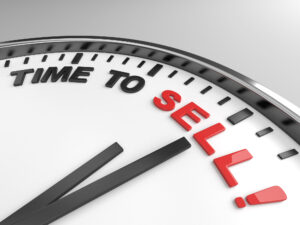 "Rising costs have created a "ticking timebomb" for UK small business owners", the chairman of the Federation of Small Businesses (FSB) has warned, with almost half a million firms at risk of going bust within weeks without a fresh wave of government support.
"Three-quarters of small to medium sized companies are worried about the long-term impact the cost of living crisis, soaring energy bills and rising inflation will have on their business", according to a recent Barclays' SME Barometer.
Following COVID and Brexit and with the ongoing labour shortages, transport issues, fuel and energy price increases, interest rates rises, increased inflation and generally the increased costs of living and running a business, could this be the time to sell your company?
Scrutinise your business
Take an honest and objective look at your business. What has the last few years meant for your business? Where do things currently stand? Reappraise your business and consider the challenges, what has not been working, how you see the future of your company and how you see your industry moving forward.
Is it time to sell?
If your business is really struggling and you cannot see a way forward, or if you have decided that it is time to move on, retire, look at other opportunities or sail off into the sunset, it's important to look at your exit plan as soon as possible.
Preparing for an Exit
1. Appoint the right team of people to look after your sale including solicitors, accountants, tax advisers and other professionals
2. Consider available tax reliefs
3. Determine the value of the Company and how much you actually need if you are looking to retire
4. Company Health Check/pre-sale due diligence – Few business owners are ready for the sale process and advance preparation, away from the strict timetable of the deal itself, can be really useful, particularly as the sellers have to continue running the business during this busy and difficult period
5. Structure of the sale – should it be a share sale or an assets sale? Please refer to our blog Buying or Selling a Business: Shares or Assets
6. Accounts / Financials – Consistent monthly management accounts may be more important to a buyer than a company's annual audit/accounts. Your accountants can assist to determine a fair price for your business and ensuring your accounting records are up to date
7. Isolate any investment assets from the business
8. Lock in and incentivise your key employees
MLP Law can help and advise you on your exit plans and preparing for a sale. Please speak to our Corporate Team on 0161 926 9969 or email us at corporate@mlplaw.co.uk.