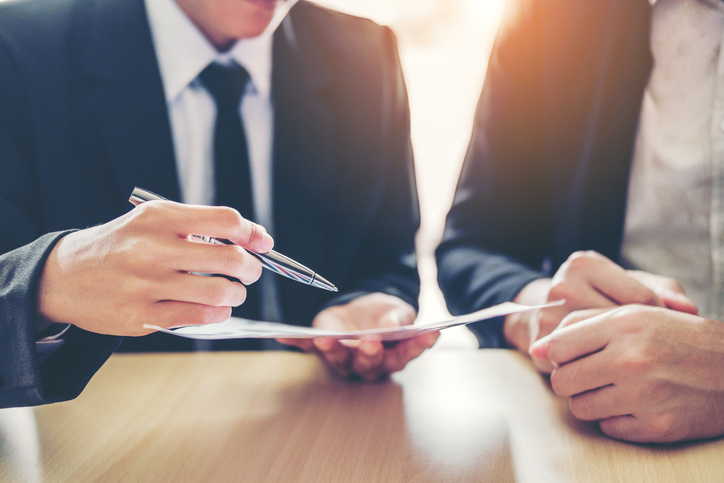 Broadly speaking, IP infringement is a breach of your intellectual property rights (IPR's).
IPR's are protected by IP laws though it is your responsibility to take action when someone uses it, copies it or exploits it without your permission, ("Infringement"). However, IP law distinguishes between deliberate infringement and innocent infringement with each different IPR offering a number of defences.
Please see our previous blog "An introduction to IP" on the different types of IPR's that are available https://www.mlplaw.co.uk/intellectual-property-rights/
Infringement and Defence
PATENT
Patent infringement involves using, selling, manufacturing or importing a patented product and / or process without the agreement of its owner. For a successful claim under the use of a patented process, the infringer must have "known it was an infringement (or it was obvious)". This requirement does not relate to patented products.
The UK extends patent infringement to "contributory infringement" meaning any person who supplies an essential element of a patented work could be guilty of infringement.
There are numerous statutory defences to patent infringement. The most common defence is the using of a patent privately and for non-commercial use. Other exceptions involve experimental purposes and health trials.
REGISTERED TRADEMARK
The infringement of a registered trademark involves the unauthorised use of a registered trademark that either creates a likelihood of confusion on the part of the public or takes unfair advantage of the reputation of the registered trademark.
Unauthorised use is not enough on its own to prove infringement. The infringer must have used it in the course of trade (commercial activity) with a view to gain.
In order to prove likelihood of confusion or unfair advantage, one of the following must apply: –
Identical mark on identical goods / services;
Identical or similar mark on identical or similar goods; or
Conflict with a mark of reputation.
In January 2019 there was an update to the statutory defences. The most notable defences are:-
use of own name – (applies only to personal names and not a company name);
use of indications as to characteristics and / or intended purpose of goods and services;
UNREGISTERED TRADEMARK – "PASSING OFF"
You can still take action against someone who uses an unregistered trademark under the legal action of "Passing Off".
In order to bring a successful claim under Passing Off you must prove:-
Goodwill – you have built up a reputation in the mark;
Misrepresentation – the infringement, in the course of trade, has led to confusion or likelihood of confusion in the mind of the purchaser; and
Damage – you have been harmed in some way by the other persons use of your mark.
There are no statutory defences to Passing Off.
For both registered and unregistered trademark infringement, a person's lack of awareness that something wasn't an infringement is not a defence.
REGISTERED DESIGNS
Infringement of a registered design (applying to the whole complete appearance of a product / work) is the making, importing, exporting, manufacturing or selling of the registered design, for commercial gain, without the permission of the rights holder.
It also extends to the use of a design which does not produce a different overall impression, meaning a person making just trivial changes to the design can still be liable for infringement.
Using a registered design privately and for non-commercial use or using it for experimental purposes / teaching purposes are the only defences to registered design infringement.
UNREGISTERED DESIGNS
The infringement of an unregistered design is the same as a registered design, but only applies to the shape and configuration of a product / work.
To enforce your right against an infringer you must prove that the features of your design was actually copied and that it was an original design that had not been publicised before the design was created
Unregistered design infringement overlaps with copyright infringement and more often than not, both being used in the one infringement claim.
COPYRIGHT
Copyright infringement involves the unauthorised copying, renting, lending, adapting, showing or performing of the "whole of" or a "substantial part of" the copyright work. You must be able to show that the copyright work was actually copied to be able to make claim.
You can have a defence to copyright infringement if the content was/is being used in schools, universities or other educational establishments.
Be aware of material on the internet as it is not always free to use!!
Remedies
Agreements / Licences
The use of an agreement sets the boundaries for the two (or more) parties to use the IRP. It contains the terms and conditions to allow each party to go about their respective business without fear of infringement.  This sort of agreement works well for trademark's.
The use of a licence from the owner of the IPR giving permission to use their IP, either exclusively or non-exclusively works well for IPR's such as patents and copyright.
Injunction
An injunction or temporary injunction is the most common relief for all IPR infringements. It is always at the discretion of the court to grant this and may come with certain conditions.
In trademark infringement, if the infringer mistakenly infringes or where there is no probability of infringement repeating, the less likely you are to get an injunction.
Damages
Damages are intended to compensate the owner for the losses caused by the infringement or on account of profits obtained by the infringer. You can't seek both together and must choose either damages for losses or on account of profits.
Deliver up / Destroy
An order for the infringer to give up or destruct all infringing products. This can be applied to all IPR's.
If you have any questions on intellectual property rights and would like to speak with someone please contact our commercial and IP department: commercial@mlplaw.co.uk or 0161 926 9969.