Do you know about .eu?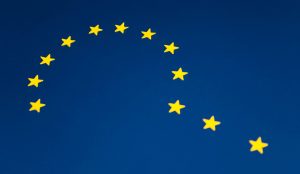 As the UK has voted to leave the EU, organisations and businesses that are established in the United Kingdom, but not in the EU, will no longer be able to register .eu domain names, or renew current .eu domain names that they own.
This will be imposed on 29 March 2019 if there is a no deal Brexit and on 1st January 2021 if a deal is reached.
The consequences of this will be greater on UK businesses that use a .eu domain name for their main, or only, website or business email addresses as after the specified dates this will no longer be allowed.
So, what can I do?
It is important to be pro-active if this is something that will impact your business as if a plan is not put in place now you could find yourself without a website, online presence or email system. With people depending so heavily on the internet and websites to gather information and contact details these days as well as email being one of the main methods of communication, the ramifications of this could be disastrous.
If you do not change your domain name, your email will not work and you will not be able to send or receive any emails. This would mean loss of emails, missed communication and loss of business which could also have severe consequences on your business. You will need to contact your businesses email hosing provider, web developer or IT support service to find out how you can change your emails over to a .co.uk, .uk, .com or other domain name that you purchase. Don't forget to communicate this to all your clients and contacts so you don't miss anything.
If your domain name is revoked, or your domain renewal refused, nothing will be able to be redirected to that domain whether it be emails, enquiries or visibility of your website and online presence. Users will simply receive an error message when visiting your website and so vital business could be lost.
Only businesses or companies that have their registered office, central administration, principle place of business, or who are established in the EU will be able to renew and/or register a .eu domain name. If these criteria are not met, renewal or registration will not be permitted. The .eu registry will be entitled to revoke .eu domain names affected immediately on 29 March 2019 if no deal is reached.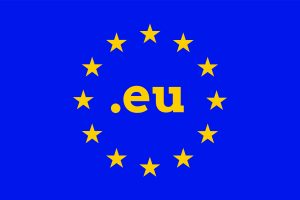 When should I take action?
It would be dangerous to assume, or hope, that a deal will be struck and not take any action on this basis. This decision needs to made based on how your business operates and the potential risk posed to it by the revocation of .eu domain names.
If you rely heavily on .eu domain names, run your main website from one or your business email then it would be a good idea to start putting a plan in place and make the necessary changes in order to protect your business as much as you can.  
What changes can I make?
You can purchase alternative domain names now, such as .co.uk, .uk or .com domain names and start taking the necessary steps needed in migrating your website and/or business emails over to a new domain name. It is important to realise that these things take time and careful planning depending on the complexity of your website, online presence and email system. You should get in contact with your IT support, web developer or hosting provider for help and assistance in planning such moves.
If you would like to know more about how we can help you, our team would be happy to discuss this with you further. Please contact our Corporate, Commercial and Intellectual Property team on 0161 926 9969 or by email on Corporate@mlplaw.co.uk