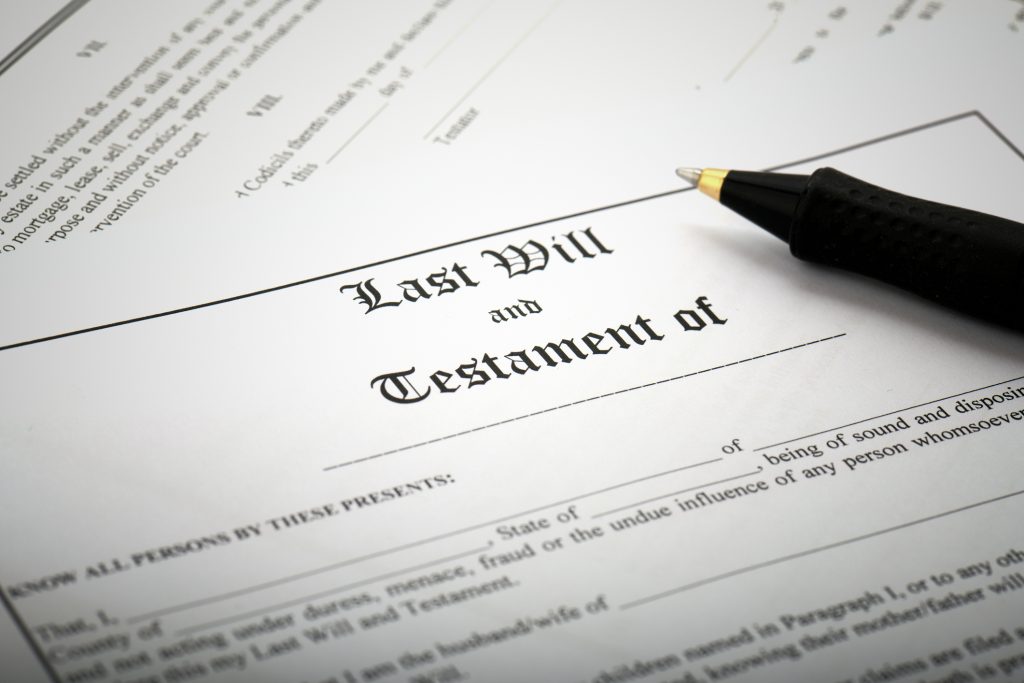 Can I make a Will during the coronavirus (Covid-19) outbreak?
Yes, you can. During this difficult time, we've found that many of our clients have been contacting us to make a new Will, change an existing Will or update their Lasting Power of Attorney.
What if I'm self-isolating and can't / don't want a face to face meeting?
There are other options available.
At MLP, we've already adopted measures to offer alternative arrangements for our Will writing service such as video-conferencing and telephone-based where we'll provide advice before sending final Wills via email or post.
Doesn't a solicitor need to witness the Will in front of you?
No. You need two witnesses for your Will to be validly executed. You should sign and date your Will in the presence of both witnesses, who should both see you sign.
Your witnesses can be any two persons who are over the age of 18 and neither witness nor his/her spouse or civil partner can be named as a beneficiary under your Will.
At this moment in time, many of our clients fall in to the "at risk" category meaning they are following the advice to social distance themselves and self-isolate from other people. Following the guidance given by the government and other such organisation such as STEP.org, having family members/other people you are isolating with witness your signature is the best alternative.
What if I'm in hospital or in a nursing home and don't have any other people who can witness the Will?
In this situation, the guidance is to look to those people, such as hospital staff or nursing home staff, who can witness your signature safely.
If you are in a situation where there are no other people who can witness your signature, there is an option where a solicitor, at your discretion, can sign off the Will after going through the document with you through a window.
As there is information that the virus could survive on paper for up to 12 hours, this alternative method would need to be carefully considered so as not to spread the virus from person to person.
Why can't a Will be witnessed via video-conferencing or skype?
There is currently no law that says witnessing a signature via video-conferring or skype Will count as "being in your presence". Although electronic signatures on contracts or deeds done through video or skype are legally valid, witnessing a Will is the exception.
What about mental capacity?
The law says that anyone making a Will must be able to understand all the information relevant to their decisions, including any reasonably foreseeable consequences.
Without a solicitor having the means to have a face to face meeting, questions could be raised as to the mental capacity of the person making the Will. It is at the discretion of the solicitor drafting the Will to determine if extra measures need to be taken in order to prove the mental capacity of a person.
So what's the best way for me to make a Will?
STEP.org advices that whilst video or skype meetings are the best way forward at this particular time, it is for the solicitor dealing with the drafting of the Will to asses on a case by case basis and to liaise with family members and relevant persons such as hospital staff and nursing home staff in order to try and facilitate the most appropriate arrangements.
How can MLP help me?
If you're thinking about making/changing/updating your Will or executing a Lasting Power of Attorney, please get in touch with our Wills, Trust and Probate team who would be happy to have a chat with you to discuss the best way to do this, whilst following all the guidance and protocol on staying safe during the coronavirus.
Please contact either Jane Hunter on 0161 926 1542 Janeh@mlplaw.co.uk or Samantha Kennedy on 0161 926 1515 SamanthaK@mlplaw.co.uk.