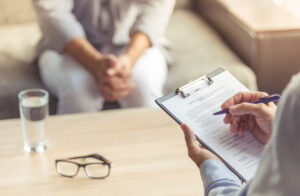 Gareth Matthews, Head of Employment at MLP, outlines and considers new legislation aimed at increasing the number of health care professionals able to issue fit notes.
What is a Fit Note?
A fit note is a doctor's statement providing a statement on an employee's fitness for work, after an employee has been absent for a certain period of time (usually 7 days). In recent years, there has been a move away from describing such documents as sick notes or sick lines – shifting the emphasis away from describing the employee's ill health and, instead, adopting a more positive approach, focusing on what can be done to ensure the employee is 'fit' for work.
New Legislation for Fit Notes
The Department for Work and Pensions (DWP) has announced new legislation that will allow a wider range of healthcare professionals, like occupational therapists, physiotherapists, and pharmacists, to certify and issue 'fit notes'. The legislation will come into force from July 2022 and applies to general practice and hospital settings across England, Scotland, and Wales.
According to the DWP, the legislation will ease pressures on doctors, whilst also simplifying the process of issuing and receiving a fit note which provides evidence to an employer regarding absence and may provide relevant advice on how to support employees to remain in or return to work.  The DWP has stated that this will allow patients to see the most relevant healthcare professional and have improved conversations about work and health.
Comment
It is clear that this move has been undertaken with the primary focus of easing the burden on the NHS. From an employer's perspective, however, it may also assist with the benefit and management of sickness management procedures, as it will make it more difficult for employees to delay in providing fit notes (for instance, by arguing that they have not been able to obtain a GP appointment). This will augment an employer's sickness absence procedures, allowing the employer to react quickly to absence, either by introducing supportive measures to allow the employee to return or to commence a formal capability process.
If you would like advice from the Employment team at MLP Law in respect of any of the issues raised here or more generally, please do not hesitate to get in touch on 0161 926 9969 or employment@mlplaw.co.uk, or follow us on Twitter @HRHeroUK.